Principal investigator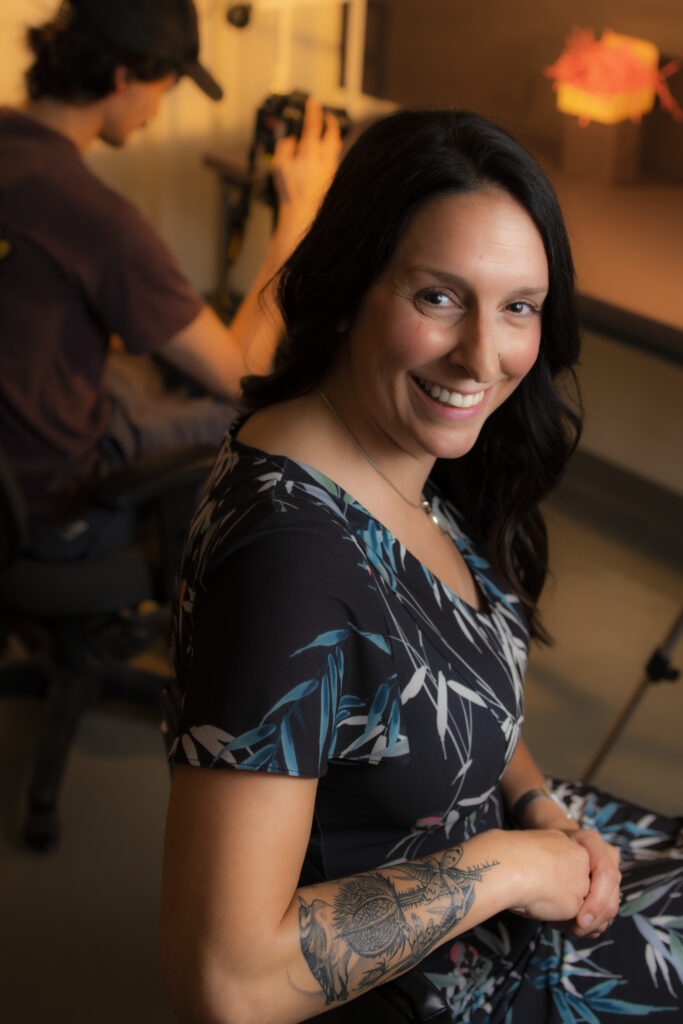 Dr. Lauren Guillette
2022 Canada Research Chair in Cognitive Ecology (Tier 2)
2018 Assistant Professor, Department of Psychology, University of Alberta (Canada)
2018-2021 Honorary Research Fellow, Department of Biology, University of St Andrews (UK)
2015 BBSRC Anniversary Future Leader Fellow, School of Biology, University of St Andrews (UK)
2013 Royal Society Newton International Fellow, School of Biology, University of St Andrews (UK)
2012 PhD, University of Alberta (Canada)
2007 MSc Mount Holyoke College (USA)
2002 BA Ripon College (USA)
ORCID: https://orcid.org/0000-0002-8777-6543
Scopus Author ID: 35237420800
Twitter: @laurenguillette
Post-doc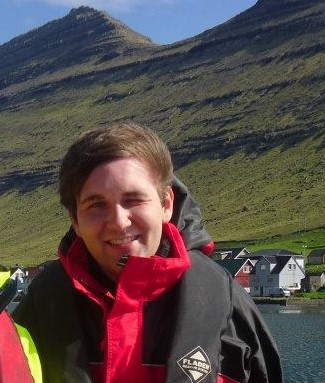 Dr. Ben Whittaker
2022- Postdoctoral Researcher, Department of Psychology, University of Alberta (Canada)
2021 Postdoctoral Fellow, Department of Integrative Biology, University of Guelph (Canada)
2019 PhD, Department of Biosciences, Swansea University (UK)
2012 MSc Biodiversity and Conservation, University of Leeds (UK)
2011 BSc Ecology and Environmental Biology, University of Leeds (UK)
ORCID: https://orcid.org/0000-0001-9316-6285
Twitter: @ba_whittaker
Ben is interested in understanding how personality affects the way individuals interact with each other, specifically in terms of communication strategies and trade-offs between cooperation and conflict. Their previous research focused on how cleaner fish interact with salmon in aquaculture and developed tools for identifying commercially desired behaviours. Ben also enjoys podcasting, creating art, and being in nature.
PhD students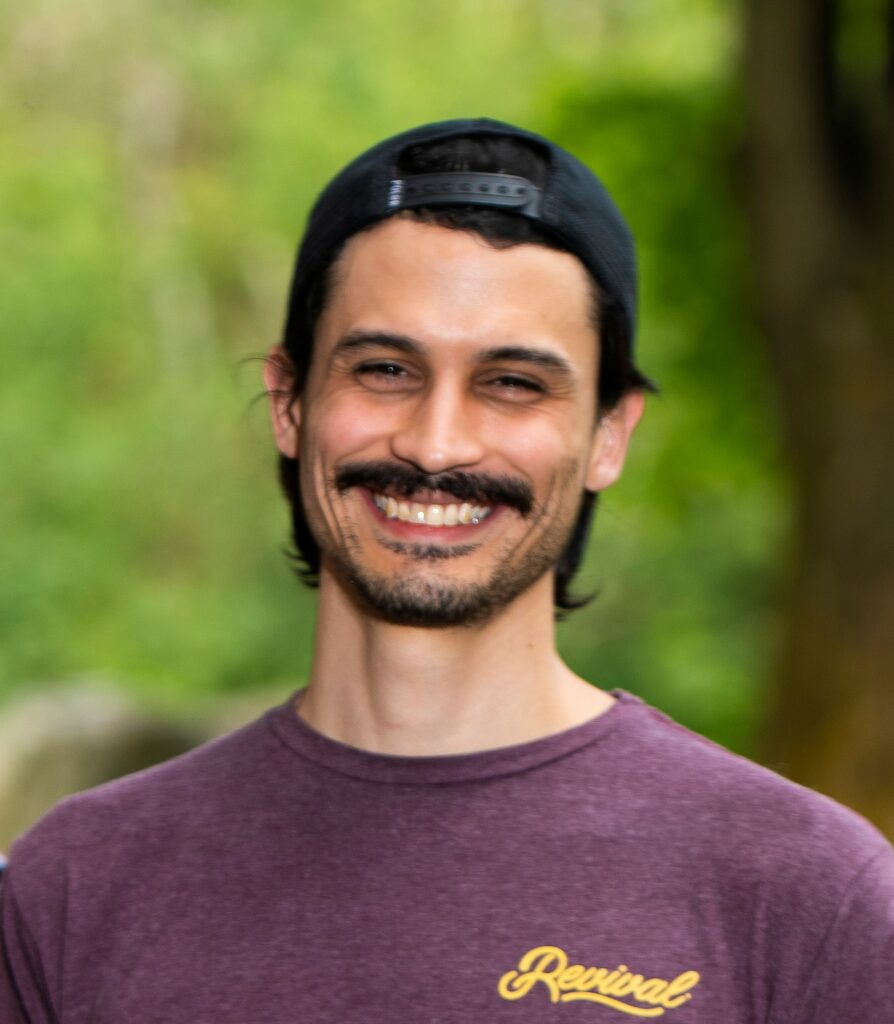 Andrés Camacho-Alpízar
2018- PhD candidate, Department of Psychology, University of Alberta (Canada)
2015 MSc Biology, Universidad de Costa Rica (Costa Rica)
2010 BSc Biology, Universidad de Costa Rica (Costa Rica)
Andrés is interested in understanding the circumstances under which animals socially learn (i.e., copy the behaviour of others), and on the role that social learning plays in the acquisition of physical cognitive abilities and skills (e.g., building a nest). To explore these topics, he studies zebra finches' nest-building behaviour in laboratory controlled experiments. Andrés has previously studied vocal, genetic and morphological divergence in a highland endemic species, the timberline wren. His favourite free time activities include hiking, playing/watching football, bike riding in the summer, drawing and coffee drinking.
Website: https://andrescamachoalpizar.weebly.com/
Twitter: @AndresCamacho_A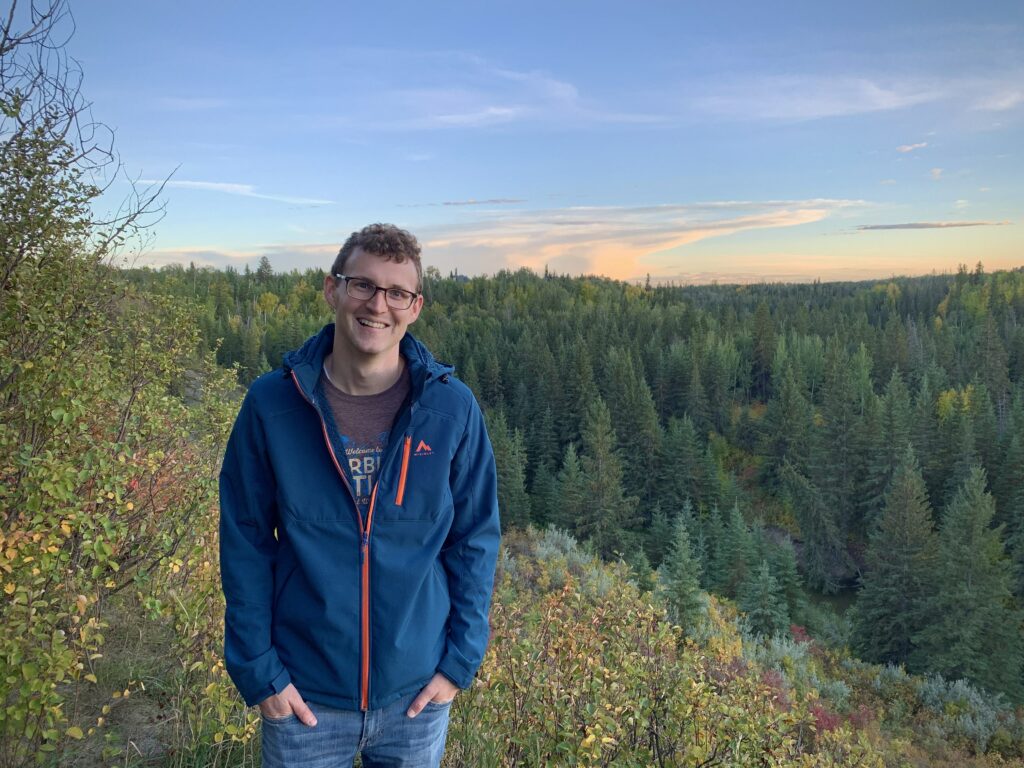 Connor Lambert
2018- PhD candidate, Department of Psychology, University of Alberta (Canada)
2018 BS Wildlife Conservation, Brigham Young University ( USA)
2018 MS Biology, Miami University ( USA)
Connor is a zoologist with interests in animal behavior, cognition, and conservation. During his undergraduate Connor worked on conservation and management of deer, sage grouse, pygmy rabbits, and bats, and then did a Master's in biology examining the evolution of monogamy in prairie voles. He is fascinated by what animals perceive, how they process this information and learn from it, and the evolution of these cognitive abilities. Connor is interested in not only studying the cognitive mechanisms underlying behavior, but also why these cognitive mechanisms have evolved and how and why individuals differ in these abilities. For his PhD Connor is studying how and why individuals within a species differ in their cognition, what environmental and social factors shape cognitive abilities, and the evolutionary relationship between nest building and cognitive abilities.
Website: https://ctlambert.weebly.com/
Google Scholar Profile: https://scholar.google.ca/citations?user=ugqnjZoAAAAJ&hl=en&oi=sra
ORCID: https://orcid.org/0000-0002-3568-1868
Twitter: @ConnorTLambert
MSc students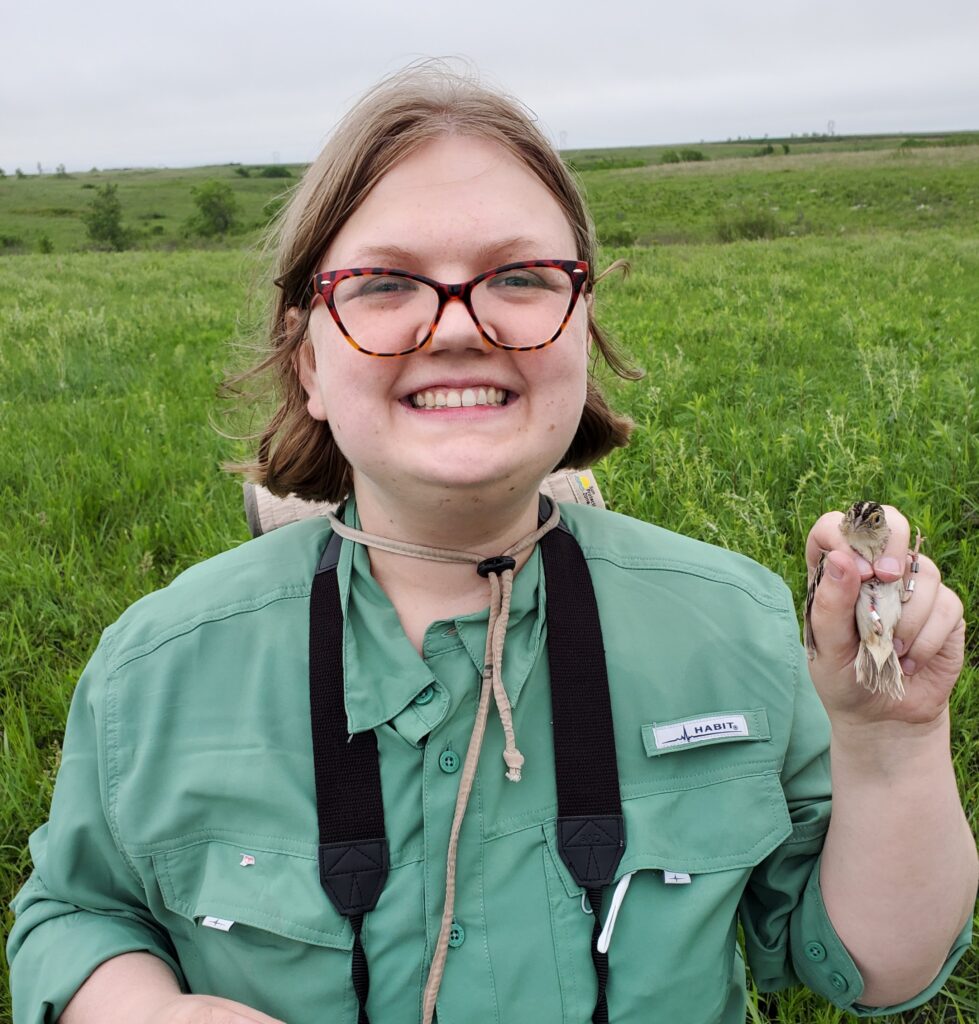 Sara Blunk
2021- MSc Psychology, University of Alberta (Canada)
2021 Bsc Ecology and Evolutionary Biology, Kansas State University (USA)
Sara is interested in studying culture in bird populations in the context of traditions in structure building (i.e., nests and bowers) and how different aspects of the environment affect the traditions within a population. In her spare time, Sara paints, goes birding, or hikes.
Undergraduate students
Julia Self
Summer 2022 Undergraduate Research Initiative, Undergraduate Researcher Stipend
2021- Psychology Honours Student
2020 Volunteer
Julia is completing her Bachelor of Science Honours in Psychology under the supervision of Dr. Guillette. Her research interests include determinants of cognitive development and social learning, with a broad passion for mental health. Outside of academic interests, Julia is a PADI certified Rescue Diver and is working towards her Master Diver certification. She also enjoys hiking, cross-country skiing, and volunteering with several mental health and community organizations in the Edmonton area.
Twitter: @JuliaLSelf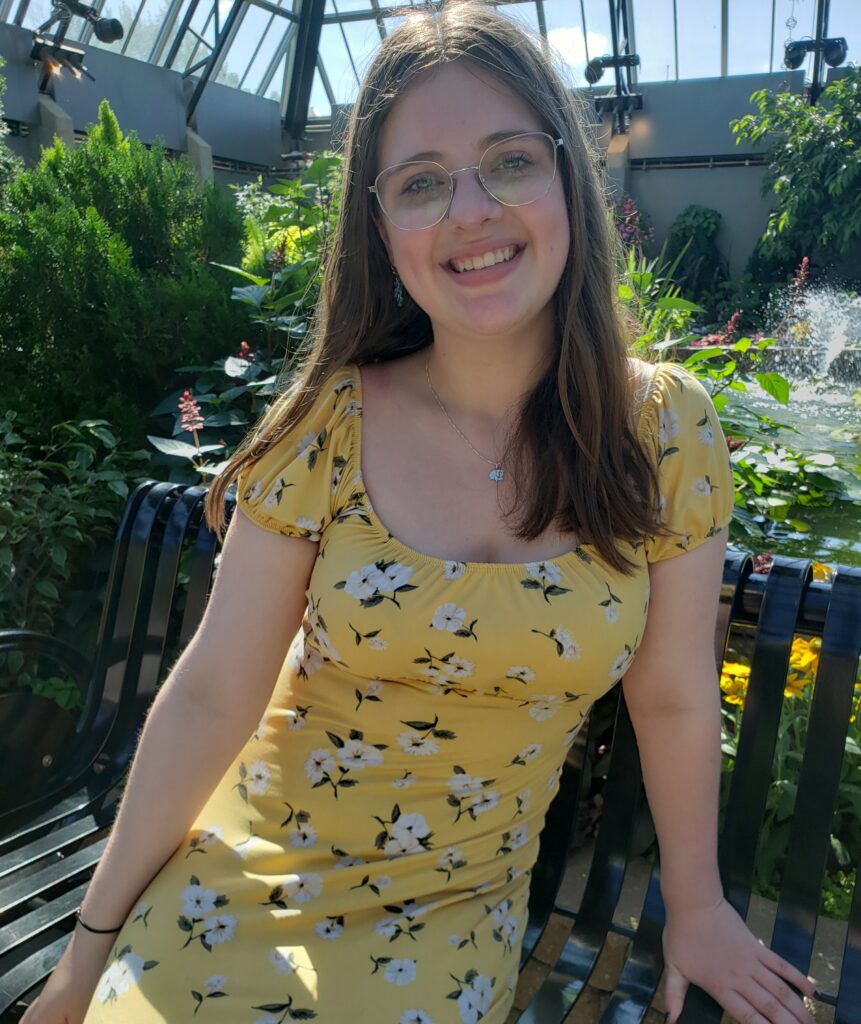 Cailyn Poole
Summer 2022 – Research Assistant
2021- Psychology Honours Student
Cailyn is a 3rd year Bachelor of Arts Honours student majoring in psychology and minoring in sociology. Her broad research interests involve observational learning, especially parent-child interactions. Her favourite part of working in the ACRG is observing the bird's different temperaments and personalities. Outside of the lab she enjoys sudoku and playing nostalgic video games.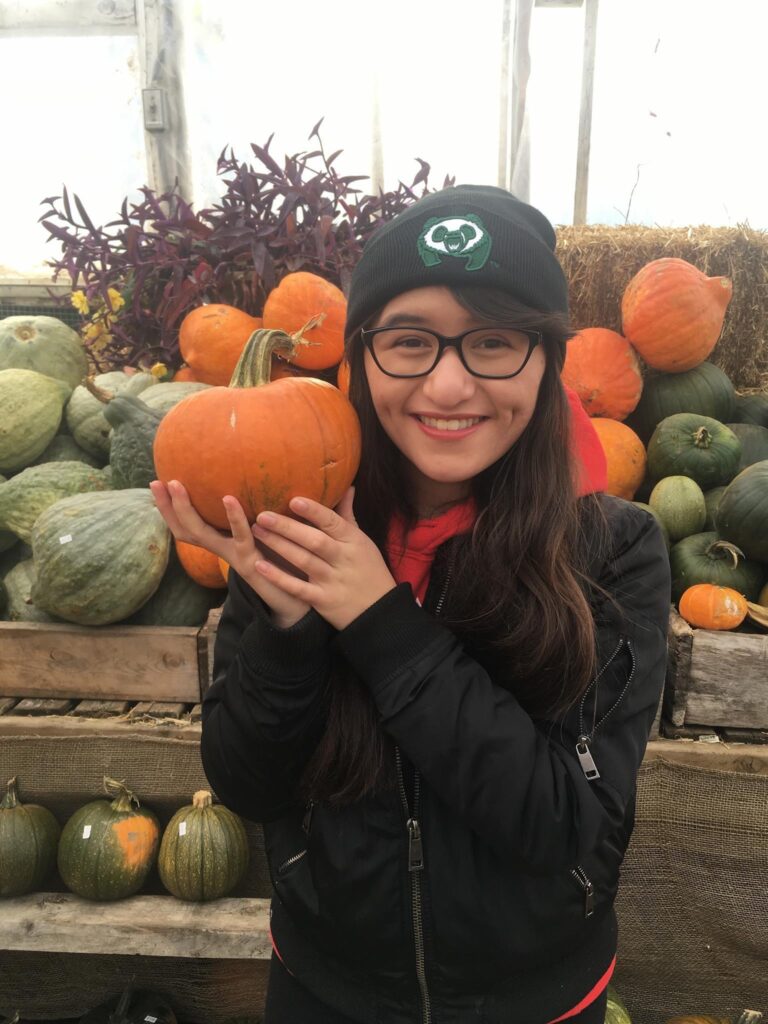 Jessica Hewitt
2021-2023 Independent Studies Student
2020 Volunteer
Jessica is completing a Bachelor of Science degree, majoring in psychology and minoring in classics. Her research interests involve developmental and clinical psychology, with a focus on learning behaviors. She is completing an independent study course with the ACRG to obtain the psychology research certificate. During her free time she is an avid reader and enjoys playing the piano, gaming, running, and watching horror movies.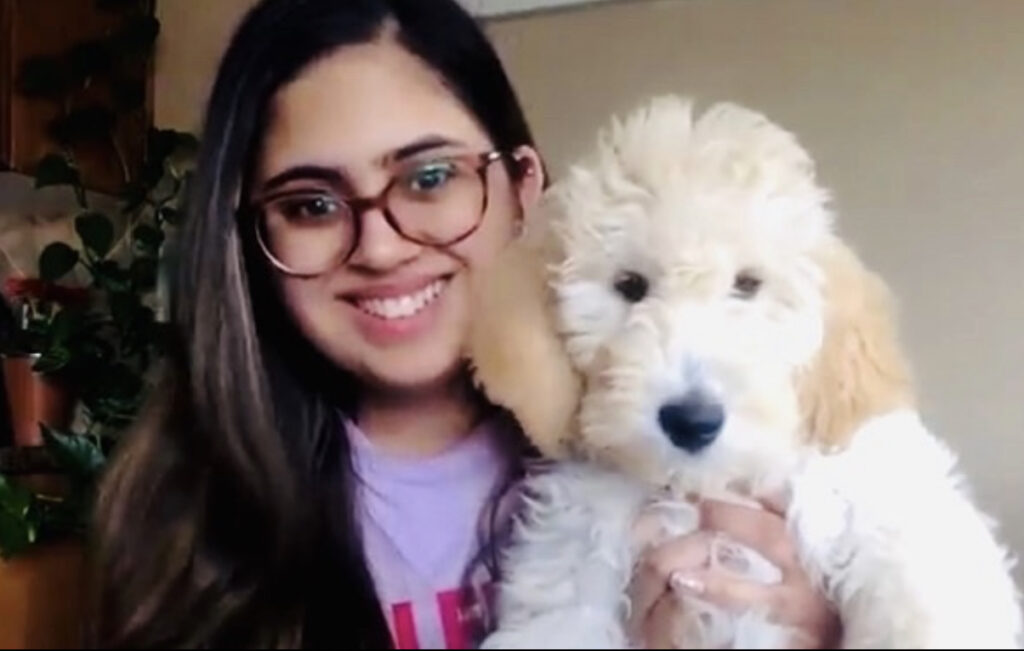 Harleen Kooner
2023 Independent Studies Student
2022 Volunteer
Harleen is in her 4th year of a Bachelor of Science Specialization in Psychology degree. Her broad research interests include changing behavior through reinforcement and observational learning. Harleen's non-academic interests include baking, traveling, and photography. She also enjoys quality time with family, volunteering for nonprofit organizations, and tutoring.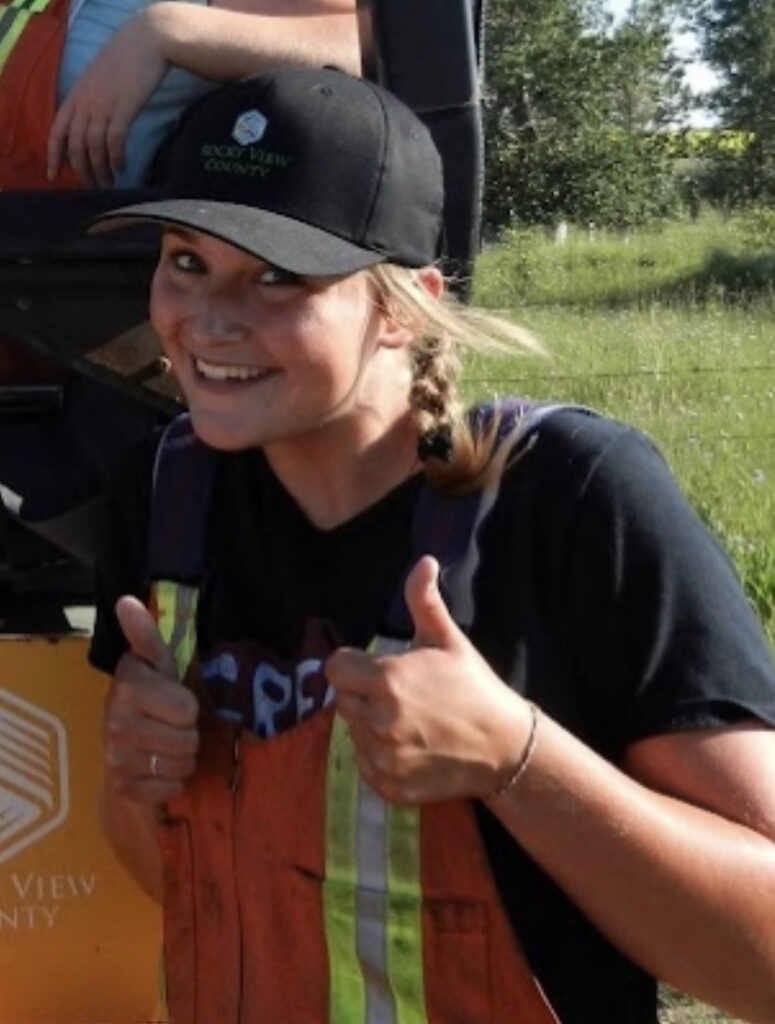 Nicole Gerle
2023 Independent Studies Student
2022 Volunteer
Nicole is a 3rd year student at the University of Alberta working towards a Bachelor of Science degree with Specialization in Psychology. Out of the many fields of psychology, Nicole is most interested in behavioural psychology especially in relation to how animals as well as humans interact with each other based on various individual differences amongst them. In her free time Nicole enjoys exercising, playing cards, and watching game shows (especially Jeopardy!).Nicole can't wait to work with this awesome team and looks forward to a great year!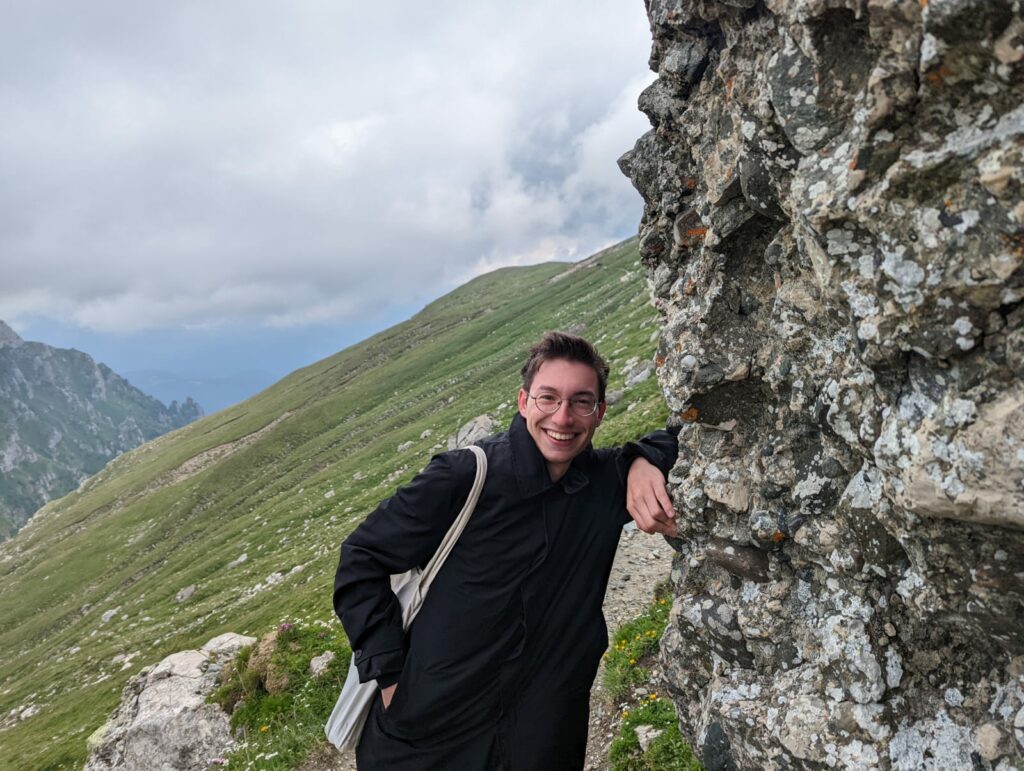 Stefan Stanescu
2023 Independent Studies Student
2022 Volunteer
Stefan is in the 3rd year of his Bachelor's of Science, specializing in Psychology. Their general research interests include social learning through various forms of observation. Outside of the academic world, he co-runs a youth council called South Edmonton Youth, and enjoys swimming, long walks through nature, and cooking.
Previous graduate team members
Gopika Balasubramanian, MSc 2022, https://gopikabalasubramanian.weebly.com/
Tristan Eckersley, MSc 2021, http://www.tristaneckersley.com (2021-, Research Assistant, Mental Health Court initiative in the Edmonton Mental Health branch of Alberta Health Services)
Dr. Alexis Breen, PhD 2018 (University of St Andrews), http://www.alexisbreen.com/, (2020- Postdoctoral Researcher Max Planck Institute for Evolutionary Anthropology, Department of Human Behavior, Ecology and Culture, Germany)
Previous undergraduate & high school members
Karen Yeung, Summer 2022 Mitacs Globalink Research Intern (Hong Kong University)
Liam Nolet-Mulholland, 2019-2022 Psychology Honours Student
Anna Nevoit, Summer 2022, WISEST summer high school student
Deborah Yun, Summer 2022, WISEST summer high school student
Kalie Keays, 2020-2021, Volunteer
Shaunak Mistry 2019-2021, Independent studies student
Christine McManus 2020-2021, Independent studies student
Briana Kroeker 2019-2020, Psychology Honours student
Maks Taghizada 2019-2020, Independent studies student
Harsimran Khinda 2019-2020, Volunteer, (2022- PhD student, New York University College of Dentistry, USA)
Maneet Sidhu 2019-2020, Volunteer
Chelsea Hanson 2019-2020, Volunteer
Brittany Perkins 2019, WISEST summer high school student
Cora-Lee Kashuba 2019, WISEST summer high school student
Kristen Laurenson 2017-2018 (University of St Andrews) Biology Honours student
Peter Stewart 2017-2018 (University of St Andrews) Biology Honours student (2019-, PhD student, Conservation Ecology Group, Durham University, UK)
Alba McClinton 2017(University of St Andrews) Volunteer
Keren Lovie 2017(University of St Andrews) Volunteer
Clememnce Bonneaud 2017 (Université de Paris 13, France) Intern
Tas Vamos 2016 (University of St Andrews) Undergraduate Research Assistant, (2020-, PhD Student, Victoria University of Wellington, New Zealand)
Chloe Guerard 2016 (Ecole Nationale Vétérinaire de Toulouse, France) Intern