Principal Investigator
Taka Masuda, PhD
Webpage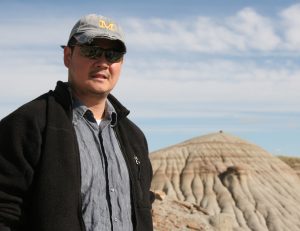 Born and raised in the center of the capital city of Japan, Taka has moved back and forth between Sapporo (Hokkaido, Japan), Kyoto (Kyoto, Japan), Ann Arbor (MI, USA), and Edmonton (AB, Canada). He loves cold weather and in fact, doesn't even mind the cold Alberta winters. He speaks English in North America but he still maintains his Tokyo dialect in Japanese. His hobbies are photography, playing music and drinking Canadian beer.
Lab Manager
Arianna Cook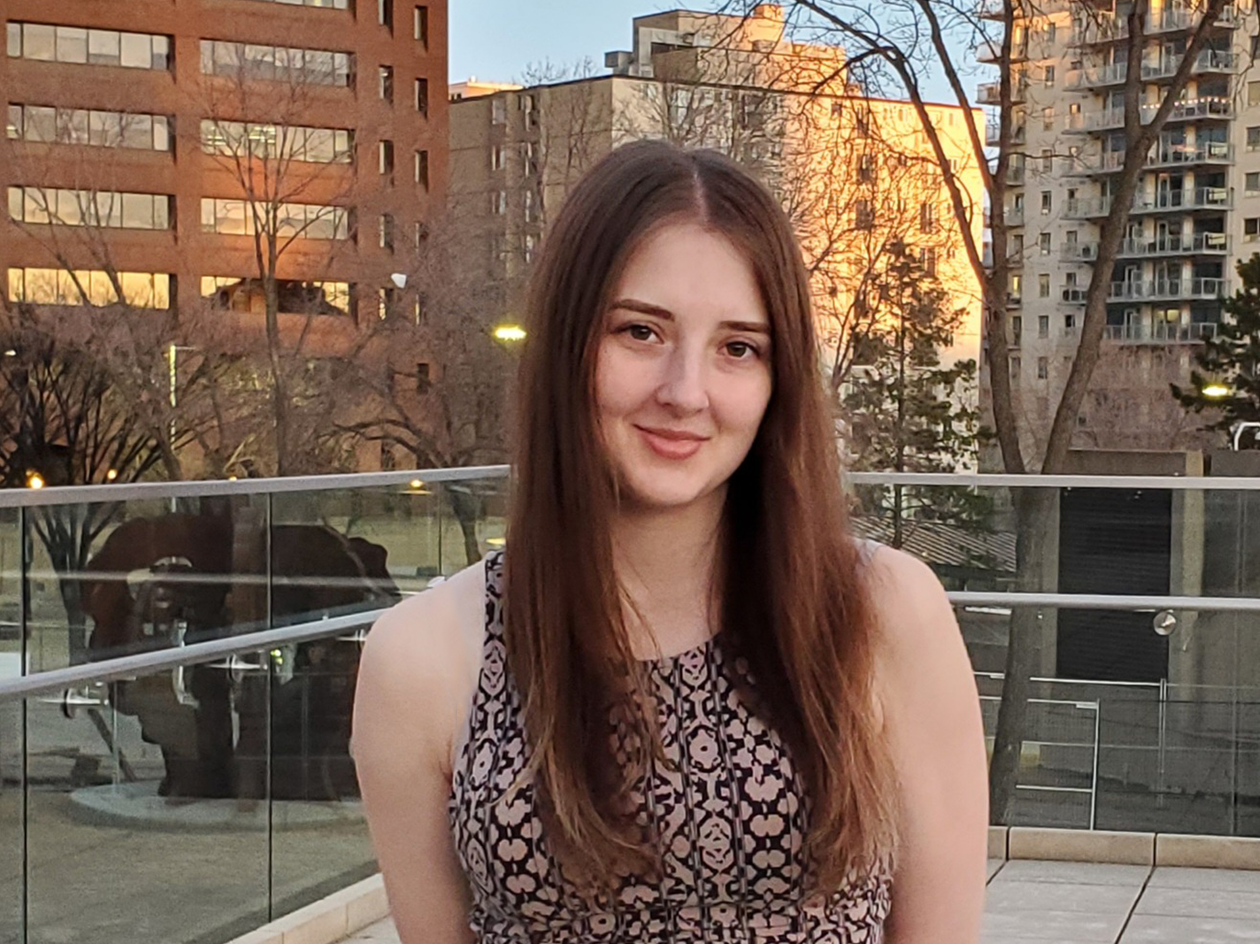 My name is Arianna Cook and I graduated with a B.Sc. (Hons.) in Psychology in June 2022. I am interested in investigating how background/emotion perception varies across different cultures. In addition to being the lab manager, I am also working on stimuli creation in the form of portraits and animations. In my free time, I enjoy painting, skiing, and spending time with friends!
Graduate Students
Yuto Yasuda, PhD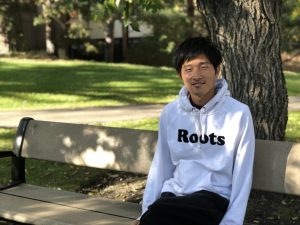 Hello, I'm Yuto Yasuda, and a PhD student. I was born and raised in Japan. I graduated from Hokkaido University for Bachelor and University of Calgary for master's. I love soccer coaching and I have coached soccer for more than 5 years. Also, my research interest is sport psychology. For PhD research, I try to integrate sport psychology with cultural psychology.
…
…
Min Hye Kang, PhD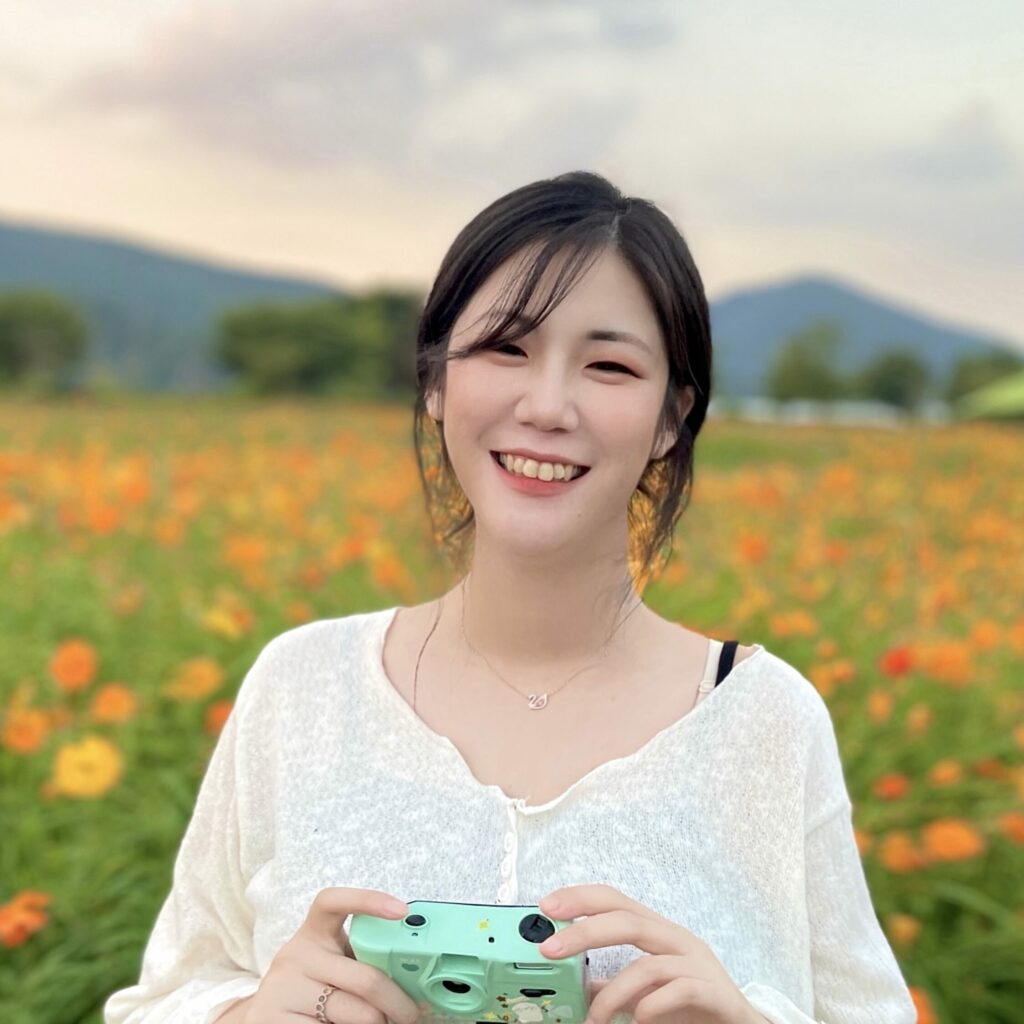 I'm Min Hye and I joined the lab as a doctoral student this fall. I majored in psychology for both my undergrad and master's degree too. I graduated from Liberty University (VA) and Sogang University (Seoul). My research interest is in how culture influences social cognition, and it probably comes from being exposed to diverse cultures as I have lived in Korea, New Zealand, and the US before. My research works so far concentrated on the cultural differences coming from holistic-analytical thinking and independent-interdependent social orientation, but I would like to investigate other things too. In my leisure time, I enjoy film photography and baking.
…
Undergraduate Students
Aaima Azhar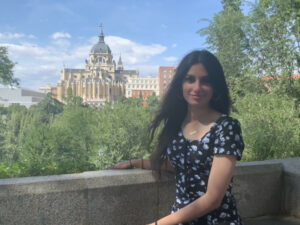 Hi Everyone! I'm Aaima, a third year science student at the University of Alberta, studying psychology and sociology. I am a Muslim Pakistani-Canadian, and I am very interested in psychology in a sociological-cultural context. I am also a spoken word poet, artist, filmmaker, and writer. I love traveling, meeting new people, and experiencing things that expand my view of the world.
…
Delaney Fisher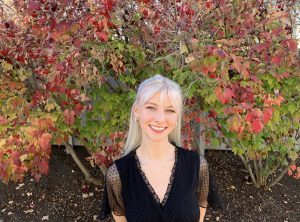 I am a fourth year undergraduate student majoring in Psychology and minoring in Spanish language and literature. My interests include travel, sports and exercise, as well as learning and teaching languages. I have previously taken a class with Dr. Masuda which sparked my curiosity for cultural psychology research and I am very excited to be a part of his lab!
…
…
Leah Wojcik
Honors Student
I am in my third year majoring in Honors Psychology and have many areas of interest within the field. I am especially interested in investigating the differences in verbal and non-verbal emotional expression across cultures. Aside from that, I am drawn to learning more about eating disorders, personality disorders, and sleep paralysis. In my free time, I enjoy going to the gym, spending time with friends, and cooking. My background is Polish, and I love visiting Poland, as well as exploring the cultures of many other European countries. I hope to one day travel further east and visit Japan and Singapore!
…
Shaneen Jamal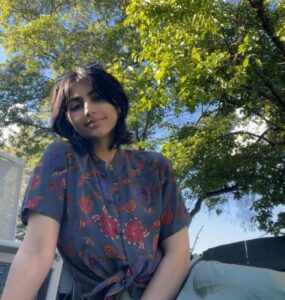 I am in fourth year of a BSc degree, majoring in psychology and minoring in biology. I am particularly interested in the area of abnormal psychology, however because of my Pakistani background and having been surrounded by a mosaic of people since childhood, I have always been fascinated with culture and how it shapes us. My interests include baking, exercising, and whatever hobby I have fixated on; currently it's crochet!
…
…
…
Xun Zhou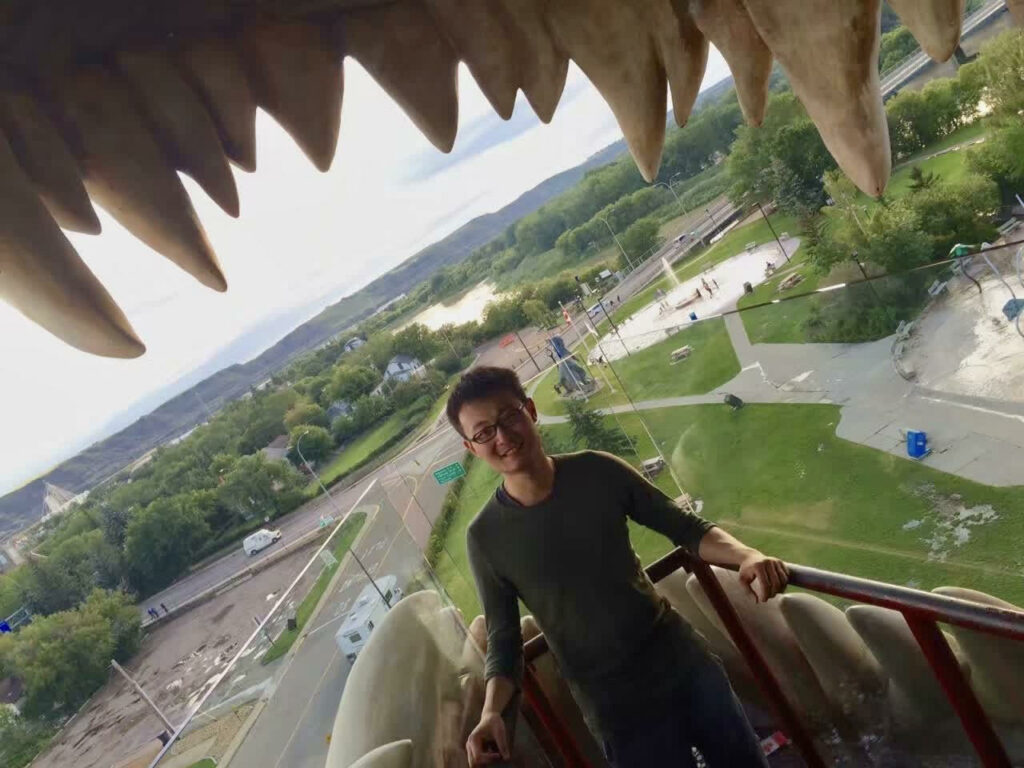 Hi everyone, I'm a 3rd year undergraduate student in psychology. Born and raised in China, I love practicing traditional Chinese calligraphy, writing poems, and had a prior career in animal farming. In terms of research I'm interested in the acculturation experience of immigrants, how people of different cultures perceive each other, and ways to promote cross-culture understanding and acceptance. 
…
Research Assistants
Safi Shirazi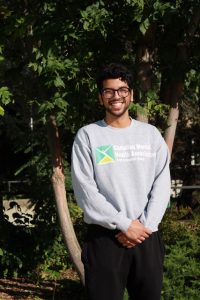 Hi! I am a first year MScPT student who is interested in cultural psychology due to my multi-ethnic and undergraduate background! I am interested in a few different aspects of cultural psychology such as sports psychology as I have been a basketball coach for 4 years now and a player for much longer. I am primarily interested in the decision-making behind decisions in team sports and video games. Understanding the psychological process behind why certain players make certain decisions at certain times. I think that going forward, cultural psychology will become a much more prominent field, and I am excited to join this lab. In my spare time, I enjoy listening to music, watching movies, playing basketball, and spending time with my family and friends.
…
External Members
Koji Miwa, PhD
Associate Professor, Nagoya University
Website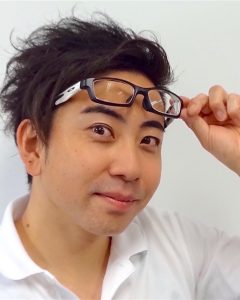 As a psycholinguist, who takes an experimental approach in linguistics to study how language is "done" in the mind, he is primarily
investigating (1) how complex words are represented/processed in the mind, (2) how bilinguals read in one language with two languages in the mind, and (3) how language affects thought.
Dr. Miwa recieved his PhD in Lingusitics from the U of A in 2013.
…
Huaitang Wang, PhD
Researcher, Faculty of Extension, University of Alberta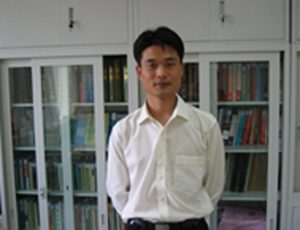 He succeeded in publishing his dissertation on Personality and Social Psychology Bulletin, a prestigious journal in the area of social and cultural psychology (Wang, Masuda, Ito, & Rashid, 2012). We are still working on finalizing research programs on culture and language.
Dr. Huaitang Wang received PhD degree from U of A Psychology in 2009.
…
Jianhui Song, PhD
Researcher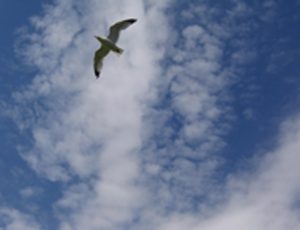 Her research interest focused on the child rearing practice of Chinese immigrants and its relationship with some factors such as cultural values and language. We are working on a project titled "Culture and Sleeping Arrangement" in collaboration with Dr. Kim Noels.
Dr. Jianhui Song received PhD degree from U of A Psychology in 2010.
…
Ken-ichi Ito, PhD
Assistant Professor, Nanyang Technological University, Singapore
Website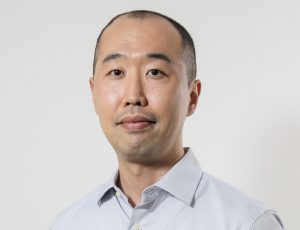 After completing my PhD in cold weather, I moved to a tropical country, Singapore, to research the impact of culture within Asian countries and teach applied psychology. Moving from a place with -40°C to a place with +35°C made me realize that the Middle Way of moderation is a golden path. Now, I search for a golden path between the joy of spending time with my daughter and the pleasure of thought-provoking discussions with my students.
Dr. Ken-ichi Ito received PhD degree from U of A Psychology in 2012.
…
Sawa Senzaki, PhD
Associate Professor, University of Wisconsin-Green Bay, USA
Website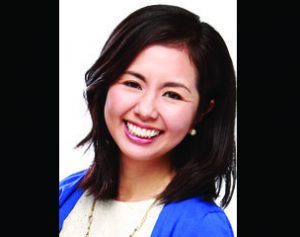 She is an associate professor at the University of Wisconsin-Green Bay in the departments of Psychology and Human Development. Her research centers around examining how children learn and develop culturally unique social and cognitive skills through social interactions (e.g., parent-child, peers).
Dr. Sawa Senzaki completed her Ph.D. under the supervision of Dr. Masuda at the U of A in 2013.
…
Liman Li, PhD
Assistant Professor, The Education University of Hong Kong, Hong Kong SAR, China.
Website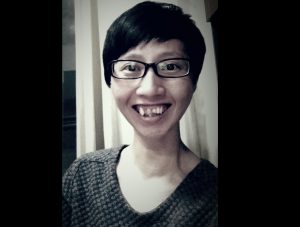 My research examines the role of socio-ecological factors (e.g., mobility and economic development) and cultural meaning systems (e.g., holism and collectivism) in influencing people's social relationships, decision making and mental health across cultures.
Dr. Liman Li received PhD degree from U of A Psychology in 2015.
…
Mathew Russell, PhD
Lecturer at the University of Alberta & Research Associate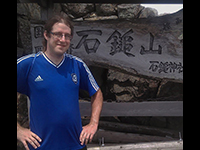 My research interests are in the domain of Cultural Neuroscience, looking at how biology and cultural experience (on the societal, group, and individual levels) work together to make up us incredibly complex and wonderful human beings. Within the Cultural Neuroscience tool set, I focus on using ERP methods to better understand how social orientation beliefs influence our attention process.
Dr. Matthew Russell received his PhD Degree from U of A Psychology in 2016.
…
Mantou Lou, PhD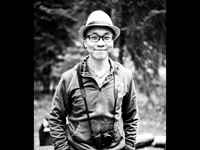 I received my doctoral degree in social and cultural psychology in 2019. I was born and raised in Macao. My general interest is in understanding how culture influence individuals' meaning system. My current research is focused on implicit beliefs and motivation across different cultures.
Dr. Mantou Lou received PhD degree from U of A Psychology in 2018.
…
Hajin Lee, PhD
Webpage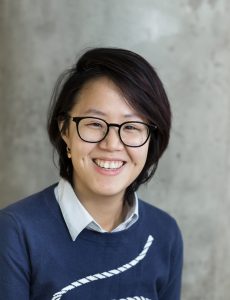 I completed my doctoral degree in the Cultural and Social Psychology program in December, 2018.
I am born and raised in South Korea. Throughout my graduate program, I have been examining the mutual constitution of culture and the human mind by focusing on three research areas: 1) culture and well-being, 2) culture and social judgment, and 3) the role of socialization in emotion judgment.
Dr. Hajin Lee received PhD degree from U of A Psychology in 2019.
…
Kristina Nand, M.A.
Public Relations Officer, School of Science, The University of Tokyo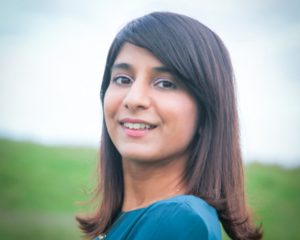 I received my BA from the University of Alberta. My research interests lie in cultural differences in perception and aesthetics, generational differences and cultural change, cultural variations in child rearing, and identity in bicultural children. Currently, I am doing international public relations work at the University of Tokyo in Japan.
Kristina Nand received her Masters Degree from U of A psychology in 2014.
…
Daniel Ennett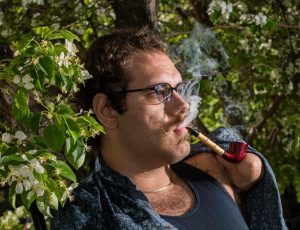 My name is Daniel Ennett, I'm a four limb amputee born and raised in Edmonton. I graduated with an honours degree under Dr. Masuda. A major research interest of mine is the stigma, prejudice, and attitudes that people with disabilities face and the cultural differences therein. I'm excited for the opportunity to help hone my understanding of socio-cultural methodology both in theory and in practice.
…
Narimane Dahou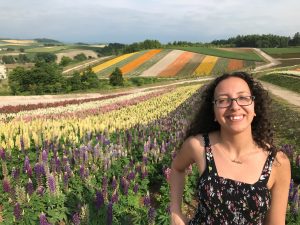 I completed my BSc degree in Psychology with a minor in Sociology in Spring 2020. I was born in Algeria, North Africa, and I have lived in Montreal before moving to Edmonton. I've had cultural influences from very different regions and this piqued my interest on how cultural influences multiple facets of our lives. Currently, I am investigating the emotional and cultural differences in autobiographical memory.
…
Jing Han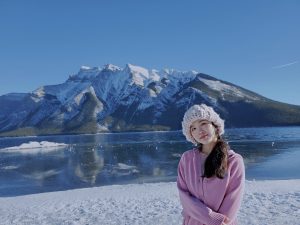 Hi everyone, my name is Jing. I was a previous BSc Honours in Psychology student with the Culture & Cognition lab and am currently expanding the research for my previous thesis on Cross-Cultural Attitudes Towards Stress Coping. I was born in Inner Mongolia, China, and moved to Canada when I was very little. Growing up in such a diverse society I became interested in how people's background shape how they perceive the world and cope differently in face of various life stressors.
…
Lab Employees
Wanyixiong Hua
Animator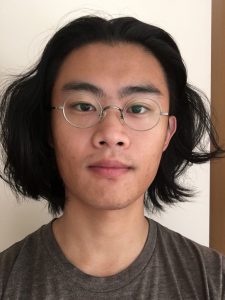 Hello, my name is Wanyixiong Hua, and I am a research assistant in the cultural cognition lab. I was born and raised in China. I graduated from the University of Alberta with a bachelor's degree in psychology and the University of Amsterdam with a master's degree in psychology. Away from research, I recently discovered that I enjoy rock climbing; it took me almost three decades to discover a sport I enjoyed. Sport at school usually involved my sturdier schoolmates delivering brutal football-style tackles that left me dazed in the ground, pounded by the endless hail (we were not even playing football, we were playing basketball). I mix cocktails recreationally, listen to music at the volume of a sullen adolescent, read the literature, and fight a losing battle against ageing.
…
Christian Laubman
Translator, Proofreader and Transcriber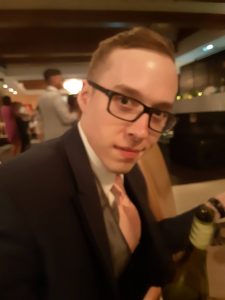 Greetings! I am a graduate of the East Asian Studies department in Japanese language with a background in linguistics. I worked in Japan in the public education system for three years, and am currently working as a research assistant involving the Japanese language. Having lived, worked, and studied in Japan for close to five years, the linguistic and cultural exposure to Japan has motivated me to keep studying after graduating from university. I hope to learn and contribute as much as I can as a member of the culture and cognition lab.
…
…..
…
Nuha Mahdi
Lab Artist
Webpage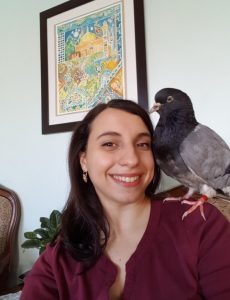 I am a self taught artist and I have the pleasure to work as the graphic designer for the Culture and Cognition lab. I have graduated from U of A with a bachelor of science psychology honors degree.
…
…
…
…
…
…
Jamie Nisbet
Editor/Proofreader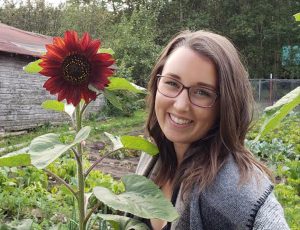 Hi! My name is Jamie, and I am currently in my masters program in Speech and Language Pathology. I was born in Edmonton, but have a huge passion for traveling! I love exploring the diversity of cultures, which drew me to Dr. Masuda's Lab. I have volunteered as a research assistant and taken research courses with him.
…
…
Natasha Roop
Editor/Proofreader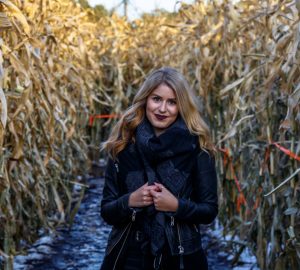 I received my BSc specialization in psychology degree from the University of Alberta in 2017. Being a part of the culture and cognition lab allows me to further develop my understandings of the impact culture has on the individual. Since graduating from the U of A I have moved to Vancouver, Canada and have been working with vulnerable populations with both mental health and substance abuse issues. I am interested in the role one's culture and environmental upbringing plays in an individual's recovery. I am hoping to get my masters in counselling psychology and ultimately work with at risk youth who have substance abuse issues. From my abroad experiences I also find it fascinating how culture is related to the onset and treatment of those who suffer from both mental health and addiction.
…
Giovanna Dicker
Editor/Proofreader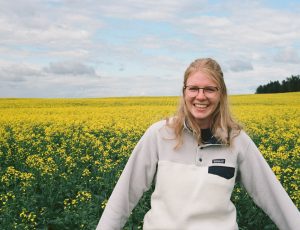 Hello! My name is Giovanna Dicker and I am in my 4th year of my psychology major. My interests include school and clinical child psychology with a focus on providing mental health services to children and youth. I believe that to understand this, it is critical to understand one's cultural effects on their perception, cognition and emotions. I am very excited to be a part of the culture and cognition lab to further my knowledge on this topic!