We had a productive summer in the lab this year, with several fMRI studies in the works. Additionally, Anna Cuff, an NSERC URSA student in the lab, developed a new project synthesizing functional neuroimaging research on the multifaceted components of perspective in autobiographical memories. Stay tuned for more details!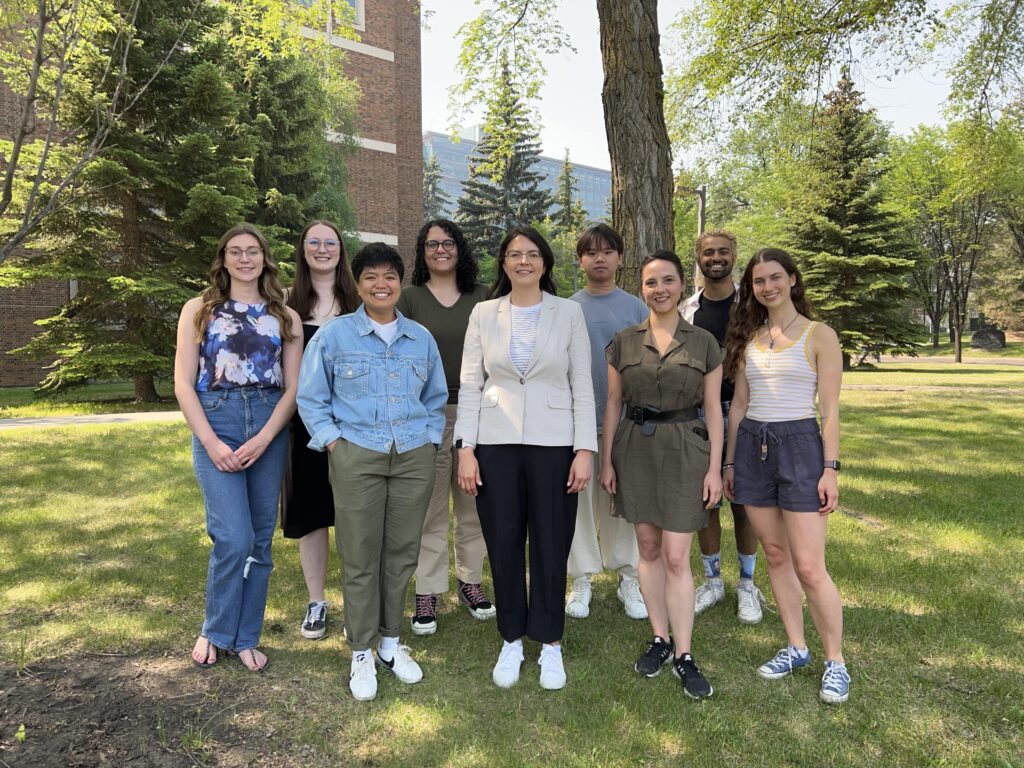 This summer in June, Dr. St. Jacques gave an invited keynote talk at the Generative Episodic Memory (GEM) conference in Bochum Germany. Dr. St. Jacques also participated in a Fireside Chat with the Women in Memory Research (WiMR) program.
Dr. St. Jacques and Selen Kucuktas gave talks in the annual conference of the Society for Applied Research in Memory and Cognition (SARMAC), between August 9-12, 2023 in Nagoya, Japan. Dr. St. Jacques organized a symposium on "Visual Perspective in Memory for Events,, bringing together recent research in the area. In her talk, Dr. St. Jacques discussed the individual differences in adopting observer-like perspectives and its impact on memory reconstruction processes. Selen presented in the "Mnemonic Interventions for Behavioral Change" symposium organized by Dr. Jennifer Talarico, where she discussed the results from a meta-analysis investigating how shifting visual perspective influences emotional aspects of event memories.
Dr. St. Jacques and Selen also attended the Women in Cognitive Science (WiCS+) symposium held during SARMAC, in which they came together with other researchers around the world. There was a great discussion in the symposium about the advantages as well as the struggles that would be addressed as WiCS+ community.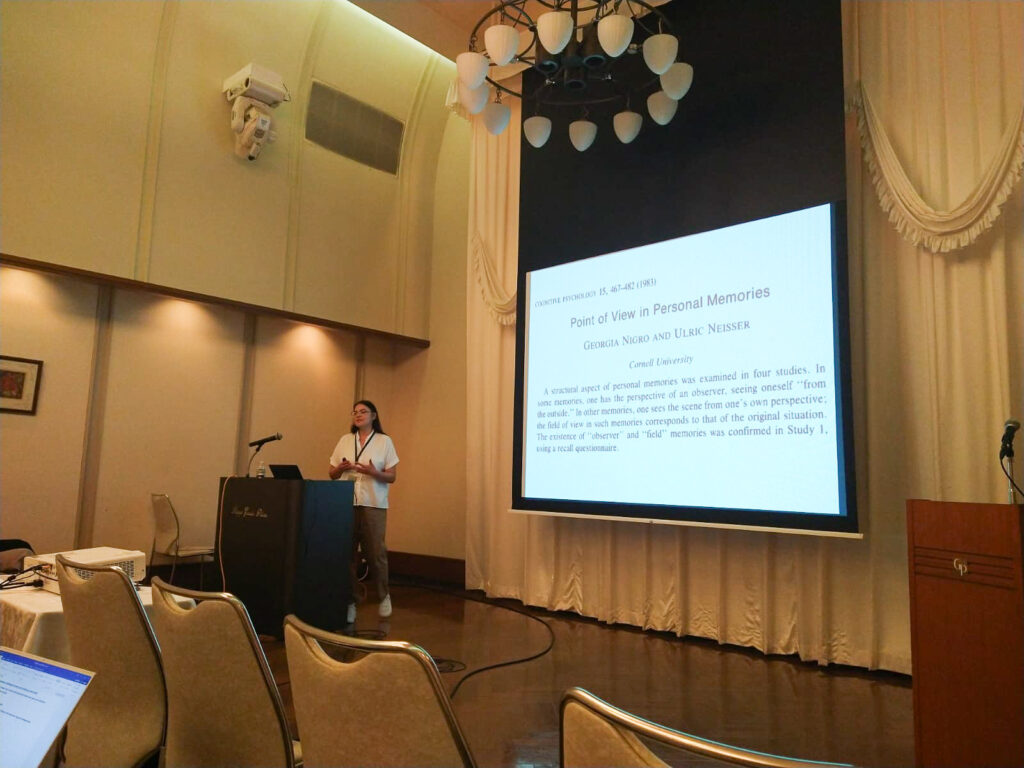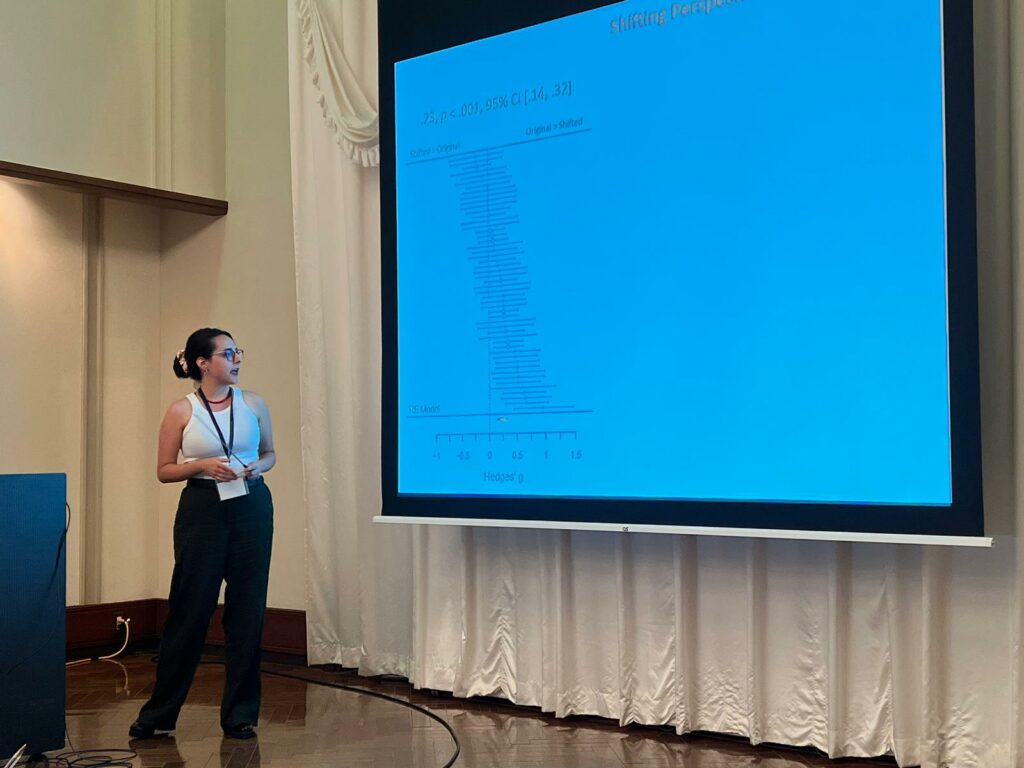 Welcome back to all the returning ME Lab members! This fall we would like to welcome Sarah Beeby who is pursuing her Psychology degree and will be joining the lab as a volunteer. We would also like to welcome Mae Rainier Pacificar who is a recent graduate here at the U of A and will be joining us as a part-time research assistant.
Huge congratulations to Alannah Nash, one of our former Honours students, who was recently awarded the Canadian Psychological Association (CPA) Programme of Certificates of Academic Excellence. This award acknowledges the top thesis students at the Honours, Masters, and Doctoral levels in the Department of Psychology at U of A, by recognizing their outstanding achievements.