In April this year, Psychology Undergraduate Honours Students Anna Romero, Chloe King, Azra Panjwani, and Rutuja Kadam, along with Graduate Student Selen Küçüktaş presented at the Royce-Harder Conference. Chloe, Anna, and Rutuja presented posters and Azra was nominated to present a talk at the Brian Harder Honours Symposium. Selen also presented a talk about her recent work looking at visual perspective and cognitive reappraisal when retrieving negatively emotional autobiographical memories.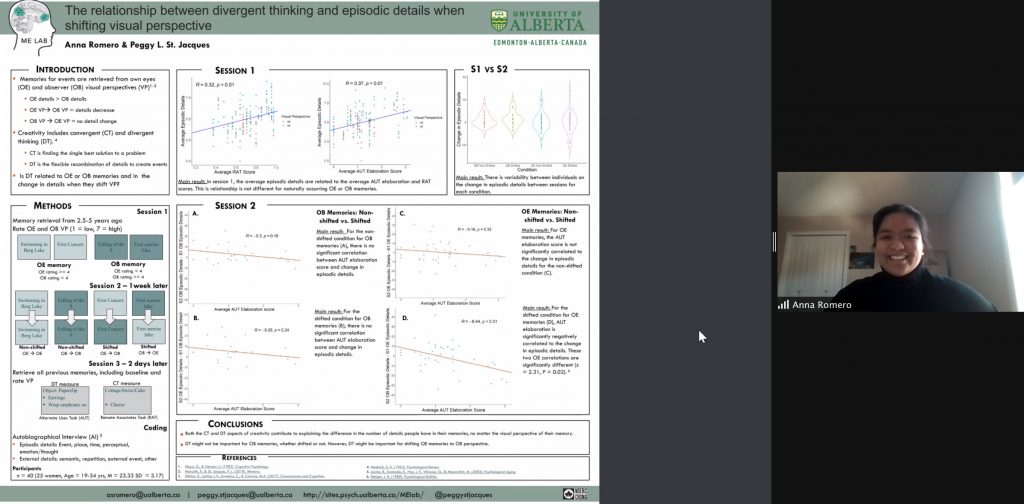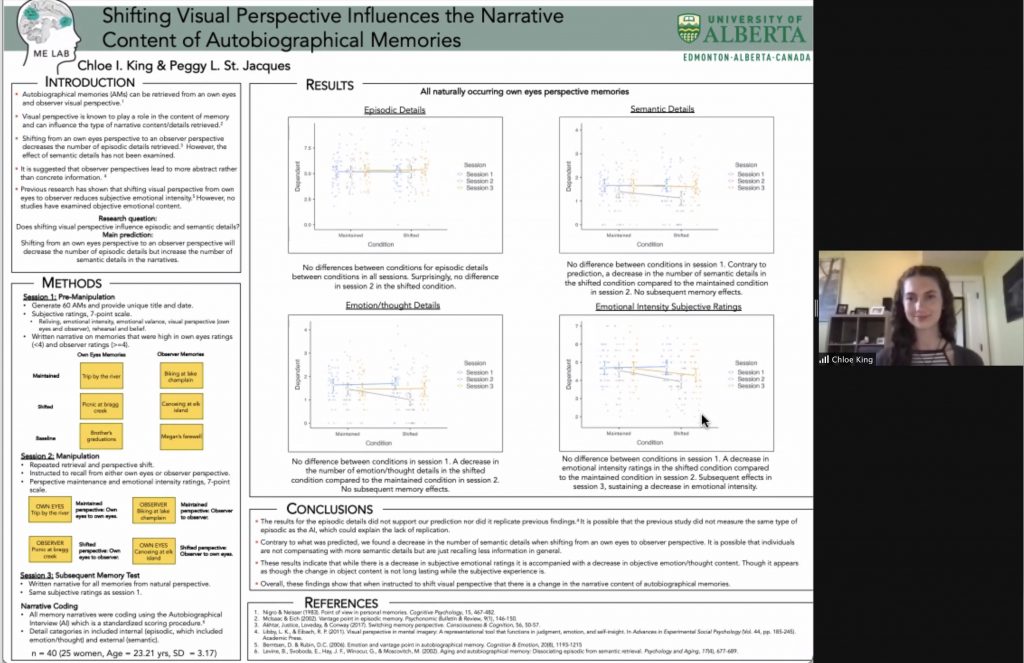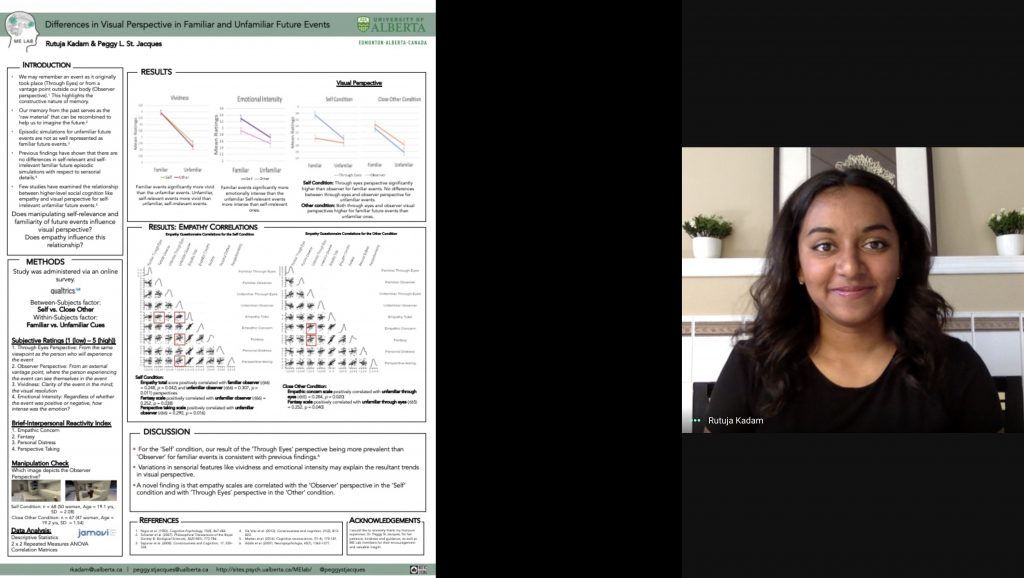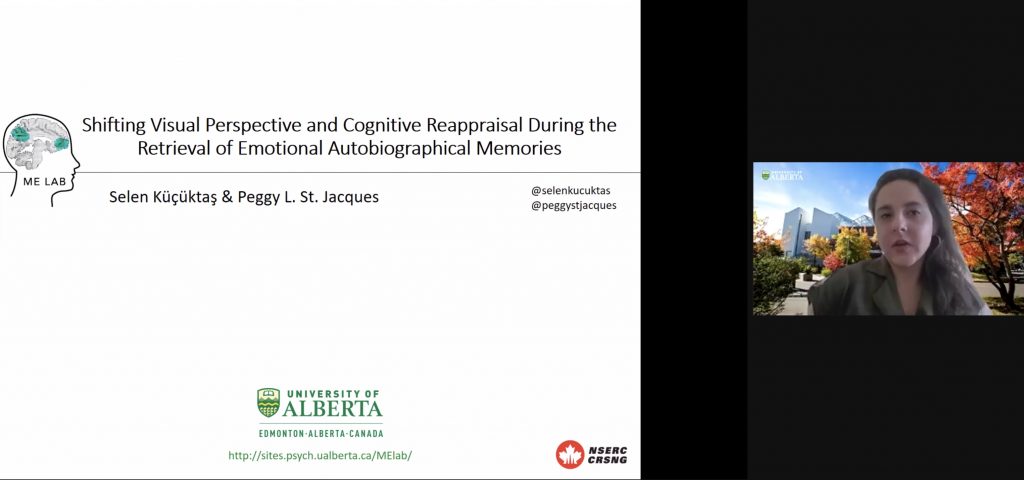 We recently published a new paper in Scientific Reports examining the formation of third-person memories using virtual reality, and a new paper in The Journal of Cognitive Psychology examining how viewing photographs from either first-person or third-person perspective influences perspective in subsequent remembering.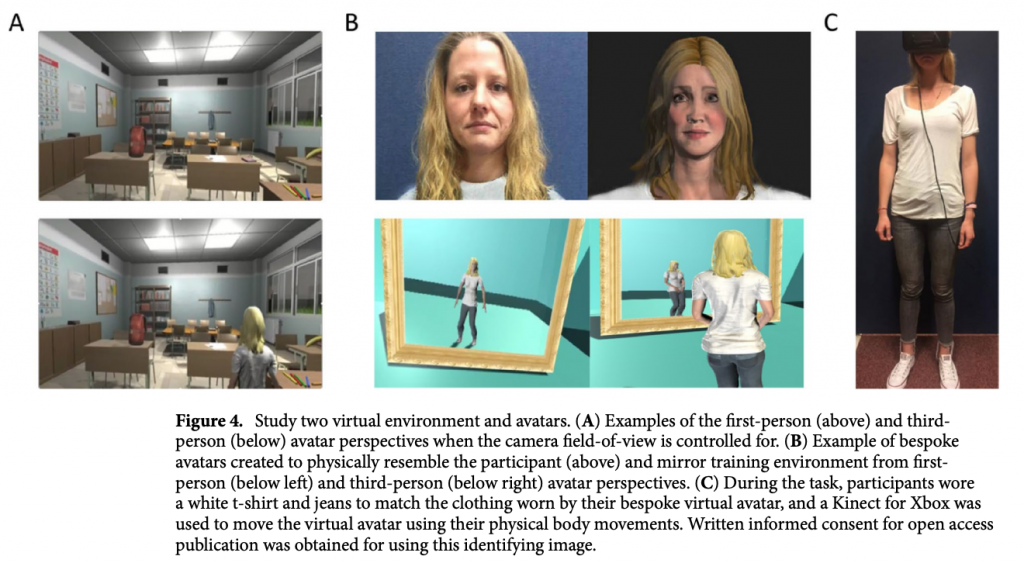 Congratulations to all of our graduating students from the ME Lab including, psychology honours students Chloe, Azra, and Rutuja, as well as volunteer Bryton Wong! Chloe will be returning to the lab as our new lab manager starting in September, Azra will be starting a MSc in Public Health at the University of Alberta, and Bryton has been accepted to medical school also at the University of Alberta.