Research in the SNL is currently aimed at understanding the cognitive, perceptual, evolutionary, developmental, and neural bases underlying chickadees' perception of the acoustic (vocal) categories (i.e., note-types, call types) contained in their calls and songs, as a first step towards a comprehensive understanding songbird acoustic communication.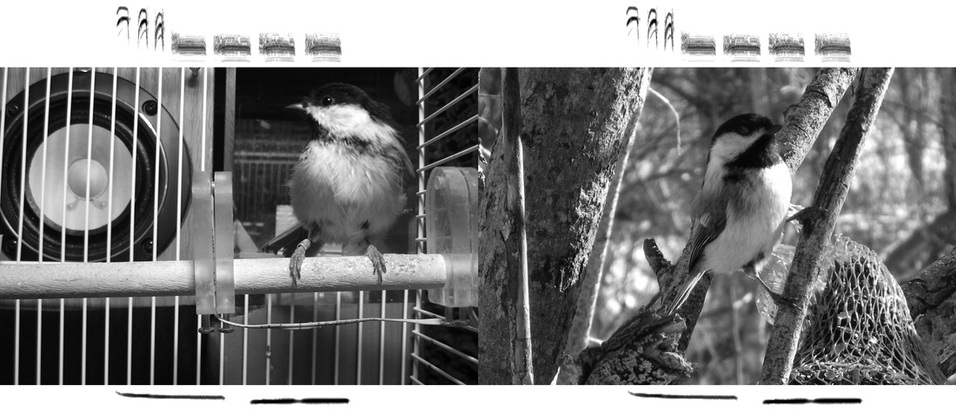 Land Acknowledgement
We are all Treaty people. In Edmonton and the surrounding regions, we are all living, learning, and working on Treaty 6 territory and Metis Nation of Alberta Region 4. We humbly and respectfully acknowledge that these are the traditional lands for many Indigenous peoples that include Cree, Blackfoot, Nakota Sioux, Iroquois, Dene, Ojibway/Saulteaux/Anishinaabe, Inuit, and many other peoples whose histories, languages, and cultures continue to enrich our community and our lives.
Why are land acknowledgements important and necessary? "Inspired by the 94 recommended calls to action contained in the Truth and Reconciliation Commission of Canada (now known as the National Centre for Truth and Reconciliation, or NCTR), land acknowledgements are a necessary first step toward honouring the original occupants of a place. They also help Canadians recognize and respect Indigenous peoples' inherent kinship beliefs when it comes to the land, especially since those beliefs were restricted for so long." by Indigenous writer Selena Mills https://bit.ly/3xN1Sl0