Warm welcome to our new and returning lab members! We have a new masters student, Ayça Özgen, from Turkey where she received her BSc in Psychology from Middle East Technical University (METU). Also joining the lab, we have a new Honours Psychology undergraduate student Alannah Nash, a new independent study student Georgia Popowich, and volunteer Shikang Peng. We also welcome back Chloe King, who completed her honours thesis here with Dr. St. Jacques, and is now continuing as a research assistant and lab manager for the ME lab.
September 30th is recognized as Canada's national day for truth and reconciliation. Wearing an orange shirt on this day is one of the ways we can honour and remember the culture genocide that took place when Indigenous families were ripped apart as children were stolen and placed in residential schools. The ME lab is proud to honour this day and wear orange together.

Dr. St. Jacques recently gave an invited talk for the Psychology Colloquium at Ryerson University where she discussed the role visual perspective plays in autobiographical memories, including recent work from former Honours students Chloe King and Anna Romero on how viewpoint influences episodic and semantic details in narrative recall.
After more than a year of being completely online, we are finally slowly moving back to in person testing and activities in the lab. We have resumed in-person testing for one project, as well as making preparations for a new immersive VR project.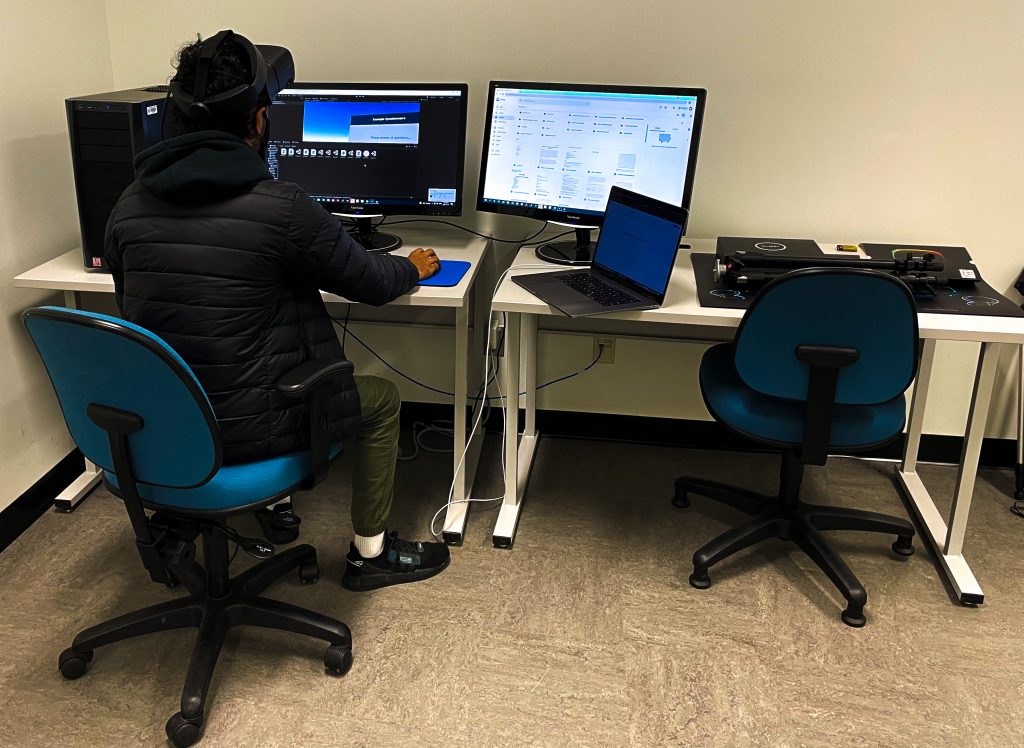 The memory labs at the University of Alberta have recently come together to start a journal club. They call themselves the EdmontoN Group Reading About Memory (EnGRAM). The labs involved are the Memory for Events Lab, Computational Memory Lab, Brain Rhythms Lab, and the Brown Lab. We meet once a month to discuss, as our name suggests, all things memory!